Captured by the Essence of a Tide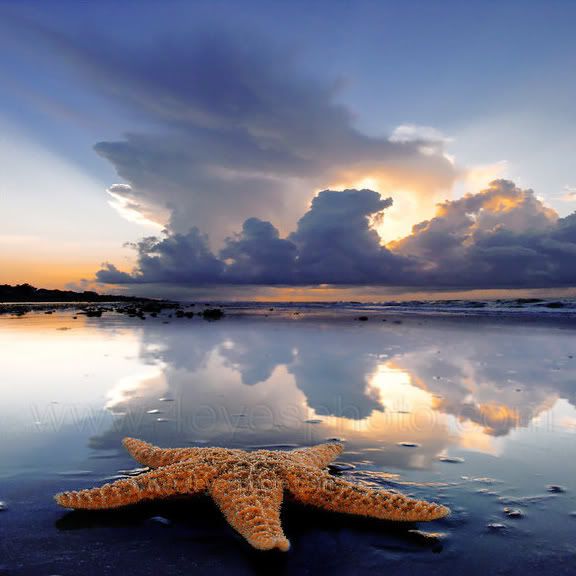 Awaken treasured glory,
cast your cares to the sea...
Emotions forever crossing,
the abyssal mists of infinity...
sensately kissing the sands...
Embraced by ebbing shores,
resplendency commands...
Transparent cerulean hues,
from the savants of the sea...
Awaken nimbus infinite glory,
exulting halos of empyrean destiny...
(Written: July 20th, 2008 5:29 a/m)
Copyright© 2008 Victoria L. McColley
Embraced ~ Embrassé
poétesse d'amour
~
poétesse romantique
In Joy, In Peace, In Grace, In Harmony of Love
Photography Artist: http://foureyes.deviantart.com/


Reviewed by Jon Willey

7/26/2008



" cerulean blue", one of my favorite hues when I am oil painting --"the savant of the sea", God? -- another stunning piece or poetry my dear -- walk slowly upon the shores of creativity as the sea of imagination laps gently the sands of pristine white -- JMW








Reviewed by ~ Holly Harbridge (Reader)

7/22/2008




Beautiful poetry Vickie and your pictures are always oh so heavenly, love Holly









Reviewed by Morning Star

7/22/2008



Strikingly beautiful the picture
And your words and poem are perfect
Your words captured such beautiful vividness
Of the Beauty of nature!!
Bravo!!!
Peace Love and Light....Morning Star








Reviewed by Poetess Of The Heart La Belle Rouge

7/21/2008




Beautifully penned, lovely images and metaphors Vicky.









Reviewed by Karen Palumbo

7/20/2008



Wonderful, serene photograph! After a hot, dismal day your words are so calming to the soul....

Be always safe,
Karen








Reviewed by Michael Guy

7/20/2008



"Transparent cerulean hues,
from the savant of the sea...
Awaken nimbus glory,
exulting the halos of destiny..." Any poet who can write those lines and uses the word "cerulean" is my kind of romance poet. I don't like romance poets who confine themselves to the personal, I want it to dig at the sky and stars... yours does, besides being a master of potent words. I used "cerulean" in the last paragraph of my novel: The Last Renaissance Man and it is loaded with images for me... I'd kill for the rights to that pic.... Your book if it includes photos will be expensive but great! Someday, someday...
Later, michael








Reviewed by William Bonilla

7/20/2008



A beautiful soothing write
I enjoyed much
peace & love be with you

William








Reviewed by Felix Perry

7/20/2008



I Just came back from my granddaughters and drying on her door step was a star fish and some sand dollars so opening this struck me as kind of cool. Vick your words and especially this poem always seem to soothe and calm my heart with the beauty described. Well done dear friend.
hugs
Fee








Reviewed by Gene Williamson

7/20/2008



Victoria, your soothing words succeeded in
tossing my cares to the sea. I can dance again.
-gene.








Reviewed by Rose Rideout

7/20/2008



Vicky when I read your words I feel I am taken away to some beautiful, peaceful place, within someones loving heart. What a wonderful feeling. Thank you for sharing.

Newfie Hugs, Rose








Reviewed by Richard Orey

7/20/2008



My dear Vickie, you are a source of lyrical beauty beyond compare.
What I struggle to put into words seems to flow from your pen with the grace of romantic enchantment.

Your work is a sumptuous meal I cannot deny myself, again and again.

Love,
Richard








Reviewed by Bernice Angoh

7/20/2008




What beautiful words you use to describe this scene, the photo is divine.









Reviewed by Georg Mateos

7/20/2008



So...you it was your track was of the one kicking those sands before me, although I came much later so I missed that sundown, but no the words of this poem...

Georg








Reviewed by Regis Auffray

7/20/2008




This poem grabs me by the the soul. It's written by a real sweetie. I love you Vickie. xoxo









Reviewed by Andre Bendavi ben-YEHU

7/20/2008




Wise, magical sublime expressions of poetic enchantment in philosophical words.

Blest be Your Quill.

In respect and admiration,

Andre Emmanuel Bendavi ben-YEHU








Reviewed by Edwin Hurdle

7/20/2008



To quote a McDonald's commercial,"I'm loving it" :-).I worship your feelings,thoughts and your spirit that you have portrayed and expressed in your poems.You are simply amazing.Take care of yourself

Edwin








Reviewed by Amber Moonstone

7/20/2008



This is tranquil beauty at it's best, Vickie, very very beautiful...
Peace, love, and light,
Amber "V"








Reviewed by Valerie Roeske

7/20/2008




So much beauty in the soul of you, wonderful write, enjoyed this read, thanks for sharing, take care, Valerie