Jedidiah beloved of The Lord
Archaic sage…sanctifying hallows
Exoteric King of
Ophir
whispers through you still,
as we walk with the mandarin of hope
prescient within your nobelesse visions...
I behold once again scriptures gateway;
Lined by the diamonds of a jewels crown...
These pearls of wisdom are droplets pelting as rainfall;
Thundering across the changeless forest of
Lebanon
, while reflections gleaming across the
pietistic
minds of mankind continue this eternal homage offering us all into sanctuary's house of holy worship:
Oh
Solomon
,
King of Israel
and Judah
gifting us with your descriable treasures-
For you the prophet of wisdom we are a humble servant...
Through these judicious verses you bestow
I listen with the rue and the
turtle doves
, where the divine temples are sacredly erected, and I stand within the presence of judgments staircase;
Embracing the glorious ensoulments of knowledge
and this fragrantly scented sandalwood...
I gratefully sing with you this noblest precious song...
Into the porch of cedar pillars...
These canticles…the song of songs…
the songs of all songs...these hymnals...
Numinous rose…heavenly trumpets…
© 2012 Victoria L. McColley
(written March 26th, 2012 3:23 p/m)
(TWEET TWEET)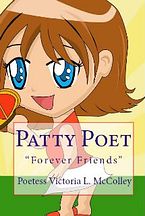 © Tenyo Marchev | Dreamstime.com